The Power of Purpose
I felt really happy today.  It was one of those good days when everything just felt so in sync.  I don't know what the correct spiritual term is for one of these "happily flowing" days but I wish everyday day had this energy around it.  I sit here now in my bed with one of my new favorite masks on my face by Bliss (http://www.blissworld.com/bliss-triple-oxygentrade-instant-energizing-mask/) reflecting on why today was so special.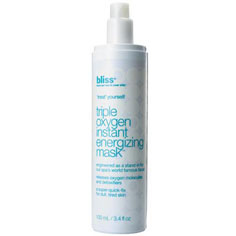 I believe the core of today's happiness came from one thing, feeling the power of purpose.  All the other positive moments stemmed from that very feeling.  If you think about it, we as human beings need purpose.  We all need to feel like we are contributing to life on some scale.  Whether we are supporting our family or giving a kick ass presentation at work, it all makes us feel good inside.  It is where we find our validation!  The "good job's" and "well done's" are what spark our happy senses.  I am no doctor but if I was to look back on days where I felt down, sad or depressed, they all lacked that powerful feeling of accomplishment and now that I am AWARE of it, I know I can control it.
Purpose is what shapes and fuels our direction in life.  The more passionate we feel in what we are doing in our life, the happier our lives appear.  More importantly, we are all put on this Earth with purpose because we all matter.
I sit here tonight with this fabulous foaming mask on my face encouraging you to raise your awareness to the power of purpose.  I have a feeling that YOU will sit back at the end of your busy day with a big smile on your face.
That my friend, is what life is all about.
Smiling and feeling validated from within.
xo
The Other Hubby.