Fashion & Frosty
What a week it has been in New York! From Fashion to Frosty, it has been a freakin blast! Yes, Fashion Week in NY has already begun which means that all those fashion industry peeps are scattered throughout the city bouncing from show to show, event to event taking in and digesting 2013's latest trends. As my celebrity stylist friend explained to me, "fashion is serious and must be taken serious," so I decide to take her advice and make an appearance at this years's Harlem Fashion Row Event that was being held at the legendary Apollo Theater. I was so pumped up to check out this famous city landmark, from the big electric sign that greets you outside to the diamond chandeliers that spark from the ceiling, the Apollo had me at hello.
My new (and beautiful) public relations extraordinaire friend, Sari Baez Robles welcomed me at the front door where lines and lines of eager people waited to get in and catch a glimpse of this very hip fashion show. Let me break down the show for you; it consisted of eight hand chosen designer that presented their own collection to top industry professionals and an audience of 600 people! Wowsers. I had the best seat in the house (as you can see below) where I got to sit front row to see these up and coming designers bust out and shine their collections down the runway. Can I also please add that they were all being judged by a panel of celeb judges which included the sexy male model, Tyson Beckford (by the way, what a great guy!!).
I really loved the upbeat music that played and the audience interaction while models strutted their stuff down the runway. If I had to choose my favorite designer out of the bunch, I would have to highlight the very talented, Kimberly Goldson. Her collection was inspired by the First Lady and was filled with color, classical fitting shapes but still featured enough edge that a woman of any age could appreciate.
The next day, my new iPhone 5 alerted me of the blizzard that was about to hit New York City! The LA guy that I am was a bit freaked out because I had not seen snow in years. The snow falling from the sky was not going to stop me from shopping! Check out these pics from me on 5th Avenue along with my newest sweet obsession, Prestat chocolates! YUM! Prestat's Sea Salt Caramel Truffles are probably the best tasting caramel treat I ever had. My friend Ainy introduced them to me at Henri Bendel's and sent me back to LA with my own package. I am going crazy just thinking about them!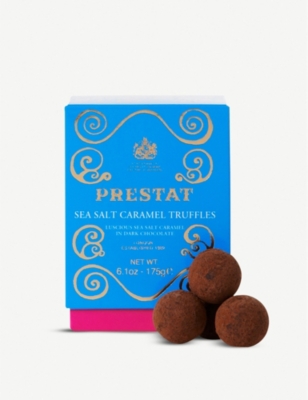 Once the blizzard hit, I was trapped inside my cozy hotel room at The Dream but it gave me a chance to get to get a good night sleep before I flew back to Los Angeles.
Before I was able to check out of the city and hop on my flight back to La La Land, I made quick pit stop inside the JFK airport where I treated myself to facial at the XPress Spa. Say goodbye to feeling stressed over long lines, lost luggage, extensive delays because one stop at the Xpress Spa will make you feel like a relaxed ball of moosh before you jet off to your next destination. Their prices are high but so is bottle water at the airport so just go with the flow and pick a spa service that fits your needs. I am all about skincare so I went for the facial which included a little massage and a collagen mask. Check out their website to see if your airpot is in with the terminal spa trend (www.xpresspa.com)!
Happy Flying and Happy Fashion!
xo
The Other Hubby